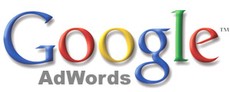 Google Adwords PPC Advertising

Search Network

The most popular search network is Google accounting for xxxx% of global searches and yyyy% of UK based searches.

The same basic principles apply to other search networks such as Yahoo, Bing, Ask etc.

Users search Google using what they consider relevant keywords for their requirements (this is important as it may not be the same keywords your business expects/uses).

Google then displays both paid and unpaid results/ads to the searcher based upon Google's page ranking algorithms (which are constantly changing) and the bids placed by advertisers for each click through.

Remember that few searchers will move onto page 2 of Google displayed results.

The wording in each result/ad may or my not encourage searchers to click on the result and be directed to a landing page (a destination page within the website). Once on this landing page the user will hopefully conduct the required action – buy a product, register, take out a subscription, move to another section of the site etc.