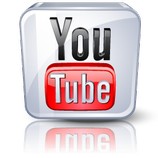 Services

At Omacon we can compile and edit your presentation including transition effects licenced music etc

We do not provide video shoots but we can arrange for professional introduction should you require this service. However we often find that clients are happy to organise their own video footage and leave Omacon to compile and produce the finished production ready for publication.

Omacon uses state of the art production software and subscribes to music licenses to ensure our finished products comply fully with copyright legislation.

We can also arrange HD output of your production. The ultimate output for your business video channel.

The finished product is suitable for embedding in your business website,Blog, Facebook Page, Twitter account or downloading onto a DVD or digital business card.

Production costs start at £500 including business channel setup.