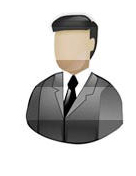 Profile of Paul Greenfield FCCA
Contact detail: E:paulg@omacon.co.uk M:+44(0)7970907096

Omacon is owned and managed by Paul Greenfield FCCA

Paul is also the owner/manager of Consult FDI, an accounting, business and financial management consultancy. Further details on Consult FDI here...

Paul graduated and qualified as a Chartered Certified Accountant in 1999 and was appointed a fellow in 2004 (FCCA) and had completed his AAT exams in 1989.

In addition to progressing a successful career in accountancy Paul has concentrated on developing his skills as an online entrepreneur and already runs several profitable online ventures as well as helping clients achieve their online objectives.

Paul started his career in private practice in the South East of England in the early 1980's and subsequenty moved into industry where he quickly rose to the position of Finance Director for a substantial international trading company.

A subsequent move back into practice for some 8 years provided Paul with the opportunity to work with a diverse and interesting small business client base as the Audit and Corporate Finance Manager. During this time he helped many small firms with their basic accounting, audit and tax compliance as well as acting as principal on take overs, mergers, MBO's, FSA compiance reviews, restructuring and tax planning.

Since moving from practice to set up FDI Paul as also been engaged as Corporate Finance Director in the Midde East for a large accounting practice in Bahrain where he was involved in acting for substantial clients including an Irish college and advising on the proposed privatization of the Jordanian petroleum industry. He has also been engaged by a niche London practice as Senior Manager specializing in IPO's on the London AIM market for international natural resources.

More recently Paul was engaged by a high profile international charity operational in Afghanistan as Financial Advisor.

Paul has several business interests as well as FDI and believes his experience in these on/offine ventures provides a better understanding of the issues facing many UK small business owners on practical issues not simply technical.

Paul has developed FDI as a satellite of close professional contacts, each adding value to the FDI proposition. This way, costs of operation are low, compared with direct employment of staff and such savings can be passed onto cients, providing FDI with a clear competitive advantage whilst maintaining quality of service.

Paul has two young children and believes their future will be greatly enhanced by providing established business opportunities for them in an ever increasing competitive employment market.